COVID-19 Chez Weekend: Index of Posts
Tagged: COVID / PharmaAndBiotech
This is an index to all the Weekend Reading blog posts about our experience of the two of us having COVID-19 here at Chez Weekend.
The Long, Sad Story
COVID-19 has basically taken a month-sized bite out of our lives. August might as well not have happened, for all we were able to accomplish. Even now, about 6 weeks past initial exposure and diagnosis, we both have extreme fatigue in the afternoons and I swear I'm experiencing brain fog.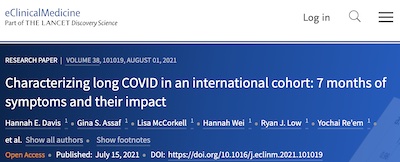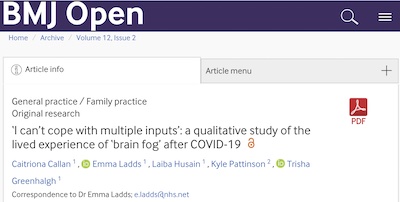 The good news is that the brain fog lifts, eventually.
The bad news is that it takes 6-9 months to clear it completely, according to one quantitative study and one more qualitative study of the lived experience of post-COVID-19 brain fog. [1] [2]
I can't wait for February 2023, and with it the full return of cognitive function! :-(
(Or, at least, as full as it ever was. You're free to have an opinion about whether I was ever playing with a full deck to begin with. I mean, I admit some of my cards were a bit frayed around the edges, and now that I think about it, it seems to be a Tarot deck… but it's a full deck, ok?)
Archive of COVID-19 Chez Weekend Posts
Here's the story of COVID-19 Chez Weekend, in chronological order as we lived it, and insofar as we could blog it through the fatigue and brain fog:
The Weekend Conclusion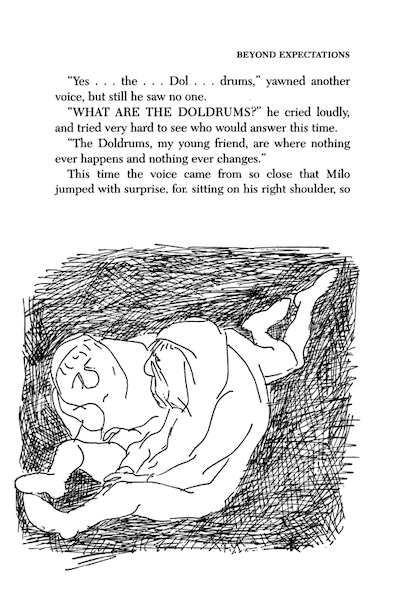 And that's where we are now: in the doldrums à la Juster & Feiffer's The Phantom Tollbooth. For, apparently, the next 6-9 months.
The cost of COVID-19 is high. If you, like the Neanderthals who infected me, don't feel it applies to you, then that's your choice. But please don't inflict that choice on others, like us, who might be much more vulnerable. Mask up in closed, less ventilated spaces where you'll be in close quarters with others, ok?
It's what decent people do. So let's all be decent to each other.
---
Notes & References
1: H Davis, et al., "Characterizing long COVID in an international cohort: 7 months of symptoms and their impact", The Lancet, 2021-Jul1-15. DOI: 10.1016/j.eclinm.2021.101019.
See § 3.3.1: 55.5% (CL: 52.5% - 58.8%) of patients still experienced "brain fog" in month 7, so that's close enough for me to the median time to recovery. So, to my mind I say: see you in 2023-Feb. It's very frustrating to hear people say "COVID's over, man!" when the consequences to me personally are somewhat high. ↩
2: C Callan, et al., "'I can't cope with multiple inputs': a qualitative study of the lived experience of 'brain fog' after COVID-19", BMJ Open, 2022-Feb-11. DOI: 10.1136/bmjopen-2021-056366. ↩
Published
Sun 2022-Sep-04
---